Plevnik cheese harps – the difference matters!

16.7.2018
For better results in cheese-making, it is important to make more cheese mass and less cheese dust. Precise, gentle cutting assures that.
Plevnik cheese harps are specially shaped, sharpened and polished for a sharp, smooth cutting without pressing and tearing of the cheese mass. They are constructed without screws which makes changing of the stirrer simple. The stirrer can be changed in a single move. Handling with Plevnik cheese harps is completely safe and hygienic.
Cheese harps usually use wires as a blade, which leads to lower efficiency and more cheese dust, while Plevnik cheese harps are shaped like a blade and create a smooth cutline with almost no loss of cheese mass.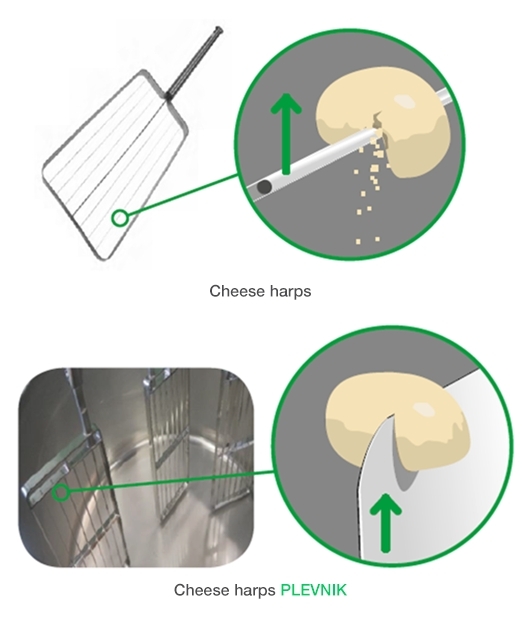 With Plevnik cheese harps you will get more cheese and less cheese dust!