Protect your health with an elevator

27.9.2018
SET YOUR WORKING HEIGHT AS YOU NEED.
Everyone who runs business wants to increase productivity and efficiency. This is possible when workers have a good working environment. Best working zone enables easier work with less physical stress.
1. HEALTH FIRST
Long term work in inappropriate working environment can cause poor posture which leads to several health problems like back pain, neck pain, headaches and other. With Plevnik elevating device you can adjust working height anytime to your best work zone.
2. USEFUL HIGHT
Recommended also for lower ceilings heights. Tilting of kettle enables to complete outflow of cheese mass. Easy, better and faster cleaning under the kettle.
3. ECONOMIC ERGONOMY
With elevating device, you can do your work faster and easier (physically). In this way you increase productivity, have less work-related illness and get happy, healthy co-workers.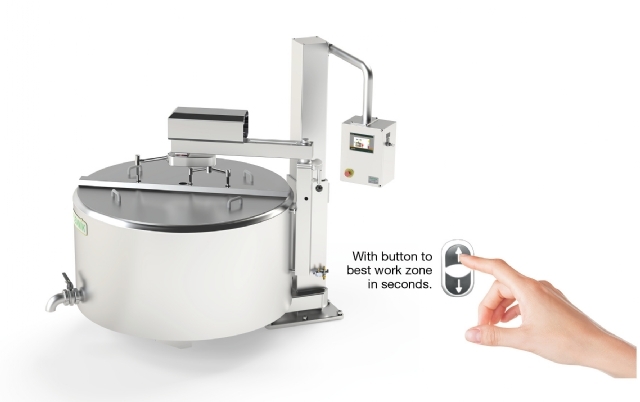 More information >>>