Special promotion: Complete dairy solutions

28.11.2018
Would you like to get all equipment at one place? Plevnik is offering a special sales promotion for complete solutions: complete yogurt line, complete cheese line and also complete dairy.

By ordering minimal 3 devices you can get up to 20% discount on individual device,
meaning up to 7% discount of total order!*
This special promotion is valid only till 31. 12. 2018.
For all additional information please contact Plevnik dealer in your country or fill out an online form.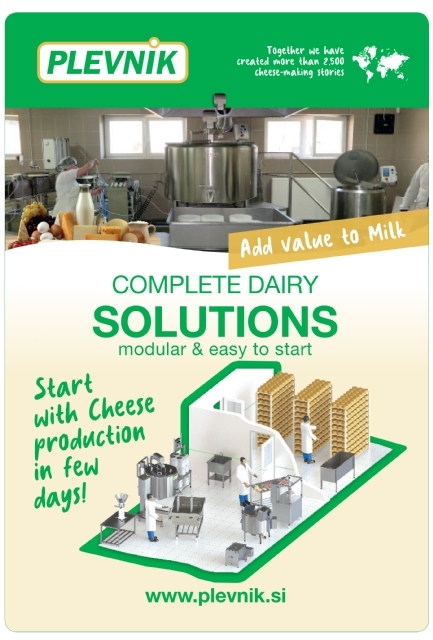 *Discount is not valid for transport and transport boxes. These discounts cannot be combined with other promotions or offers.