Meet us at fairs this autumn

5.6.2019
Fairs are a great opportunity to see our innovative machines and complete solutions for milk and cheese production in person. It is also a chance to see our newest products and latest innovations. Our experts from sales and technical department are there to answer your questions and help you find the most suitable solution for your needs.
This autumn, you can find us at the following fairs:
57th International fair of agriculture and food AGRA
Gornja Radgona, Slovenia, 24.–29. August
27th international autumn Bjelovar fair of agriculture and food
Gudovac, Croatia, 6.–8. September
UK Dairy Day 2019
Telford, United Kingdom, 11. September
Cibus Tec
Parma, Italy, 22.–25. October
We are looking forward to meeting you!
Detailed information will be revealed shortly.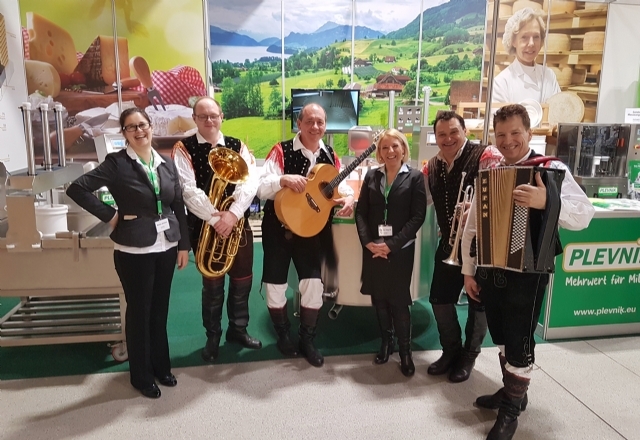 Keep following us on Facebook and LinkedIn for updates about fairs, new products, special sales promotions, …