Process stirring tanks from 250 to 3000 l
The Process Stirring Tank PST is a universal device used for the thermal reproduction and stirring of many different products with a density up to 50.000 cPs. Can be used in dairy, bakery, cosmetics, pharmaceuticals, ...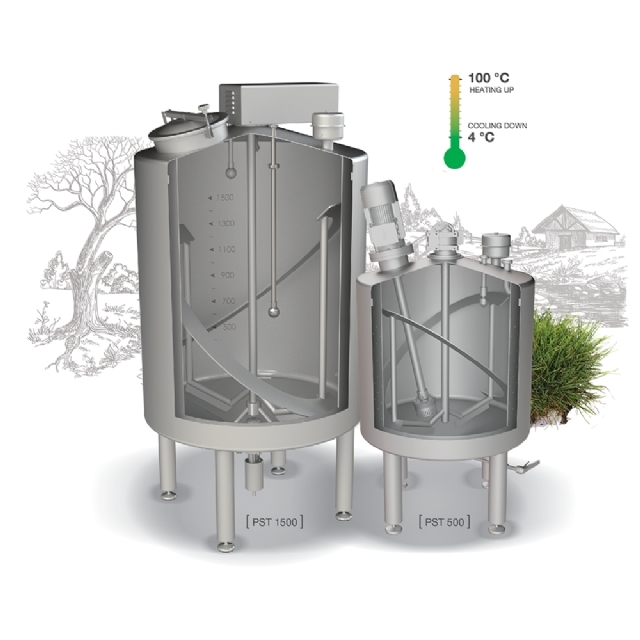 ADD VALUE TO FOOD
All of our process stirring tanks are made out of environmental-friendly materials. The most important advantages and characteristics are:
● Wide range of end products with one machine: milky, whey, yogurts, lactic cheese, creams, chocolates, marmalades, pudding, ketchup, sauces, panna cotta, rice milk, creamy cheese and much more
● The equipment is made in accordance with all standards and the latest findings in the food industry
● Adjusted to a wide range of heating media: electrical, hot water (boiler, solar, heat pump, …) or a combination of both
● Easy cleaning and maintenance due to excellent finishing
● User-friendly and easy to use
● Made for long-term use
● Energy efficient and economical
● Wide range of additional equipment
● Process stirring tanks PST are available in volumes from 250 to 3.000 l
● Thermal treatment can be carried out in the are from 4 °C to 100 °C.
More >>>