Complete container dairy solutions
Plevnik is specialized for batches of 100–2.000 l (up to 5.000 l) of milk a day, processed into various dairy products. Plevnik is offering individual devices and complete dairy solutions, as well as turnkey container dairies.
Container dairies are a simple and complete custom-made solution, everything can be customized to suit your needs.
Why container dairies:
Money- and time-saving: set up in one day, return of investment within 3 years
Equipment is fully adaptable to your needs, final products and quantities of processed milk
No building permit is needed; the construction is up to 20 times faster compared to traditional construction – a lot of time and money is saved
Meets the requirements of all standards (HACCP)
Ready for immediate start-up
Flexible solution that allows expansion if needed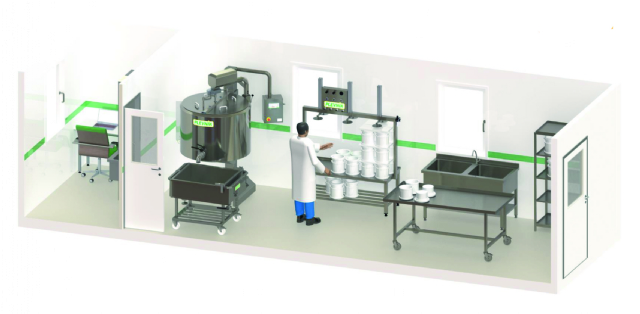 Modularity, flexible solution
Container dairy is an excellent solution if you are running out of space in the current dairy or as an individual, complete solution.
An example of container dairy: the main block is divided into two parts – the clean entryway with cloakroom and a mobile office and the dairy. Milk processing is taking place in the dairy, which is fully equipped to suit your needs. It is easy to add additional devices to adapt the requirements – everything can be customized. More blocks can be added to the main block to be used as maturation room, cooling room, warehouse, shop, ...

>> More information